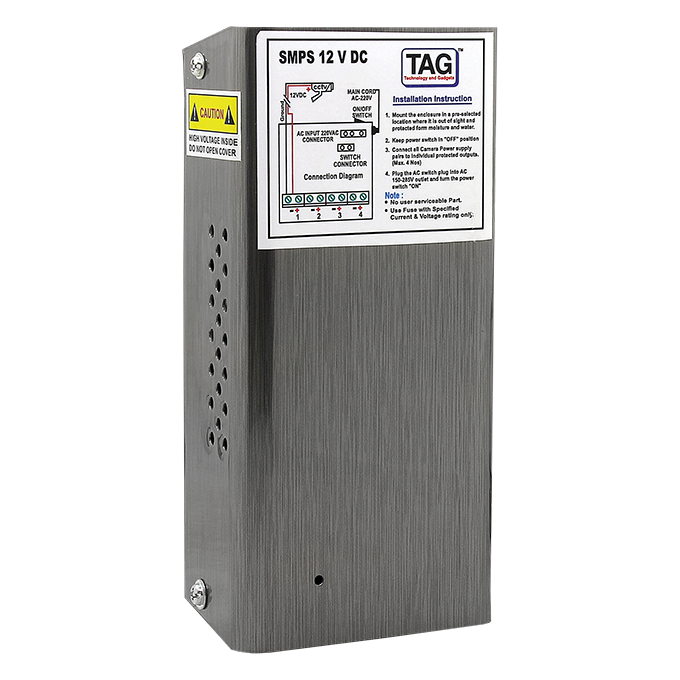 FEATURES
12 Volt
4 Channels
Robust Power Supply
Tough Metal Enclosure
Designed for Indian Voltage conditions

SPECIFICATIONS
High Quality
Inbuilt re-stable fuse
DC output power status LED
Light Weight CCTV Camera SMPS
Wide input voltage range 100V - 300V (AC)
DC Output: 12V (stabilized for clear videos)
Over voltage, current & short circuit protected
High efficiency & low energy consumption
Individual camera power output for each camera
Available for 1/4/8/16 cameras
100% Recyclable & Re-Usable parts

INSTALLATION INSTRUCTION
1. Mount the enclosure in a pre-selected location where it is out of sight & protected from moisture & water.
2. Keep power switch in 'OFF' position
3. Connect all camera power supply pairs to individual protected outputs. (Max. 4 nos.)
4. Plug the AC switch plug into AC 150-285V outlet & turn the power switch 'ON'

NOTE
No user serviceable parts.
No fuse with specified current & voltage ratings only.